Bronze
1 Hosted Domain
3.5 GB SSD Storage
5 MySQL Databases
Unmetered Transfer
100 Email Accounts
Free SSL
FTP Access
CentOS WebPanel
Softaculous Auto Installer
Silver
3 Hosted Domains
5.5 GB SSD Storage
9 MySQL Databases
Unmetered Transfer
200 Email Accounts
Free SSL
FTP Access
CentOS WebPanel
Softaculous Auto Installer
Gold
6 Hosted Domains
6.5 GB SSD Storage
14 MySQL Databases
Unmetered Transfer
300 Email Accounts
Free SSL
FTP Access
CentOS WebPanel
Softaculous Auto Installer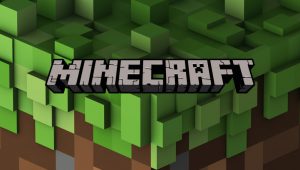 Excellent Minecraft Hosting.
Upload your own plugins.
Full Featured Game Panel to Manage your Minecraft server.


For ChaosVoid it is fundamental to generate confidence and security in each of our customers, they are the motivation for study, innovation and constant technological changes to improve day by day in our products and business solutions. 
More features than you can shake a stick at!
This website was built with all the same tools that you'll have access to on your WordPress website!
Easy drag and drop website creation!
Create a website as a central hub for your social media presence, put advertisements, affiliate links, shops and more on your website, help your Guild, eSports team, or Clan earn some extra cash!
Easily install dozens of scripts, programs, and apps on your site with a couple quick mouse clicks with the Softaculous installer.
What is Softaculous?
Create an image and video gallery.
Upload and share images, audio, and video to your friends and the world.
Create custom galleries that are private, public, and friends only.
Bring your entire social media together in one spot.
Get a website as your central hub of focus for your visitors and fans.
Link your Streaming Services, Social Media, Videos, and more all in one place!
We will never oversell our servers. We provide a static amount of disk space to each account, This ensures that each server only gets so many accounts and you can use your allocated disk space for anything you want.
Stable Servers
Never Oversold
Webhosting solutions since 2013
Don't choose a fly by night operation or a host that is only going to be around for the summer. Choose a hosting company that has been operating steady since 2013.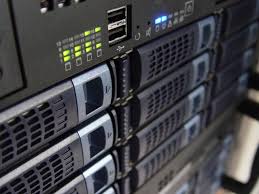 Strong Servers
Xeon Servers with 64gb or more of ram and fast SSD drives
Never Oversold
Our hosting accounts are sold with dedicated space
This guarantees that no server is oversold with so called "unlimited space"
Professional Control Panel
CentOS WebPanel makes managing your website easy, from creating email accounts, FTP accounts, installing Softaculous software packages, managing domains, subdomains, analyzing visitor analytics, and more!
One Click Script Installs
Chaos Void includes the one click script installer Softaculous. Access Softaculous from your cPanel control panel and install over a hundred scripts with an easy one click installation. Forums, Blogs, CMS Portals, Wikis, and more!
WordPress makes it easy
WordPress has hundreds of responsive templates!
We will help guide you every step of the way.
Your website can be compatible across Tablets, Smartphones, and Computers.
Register Today
Signup today and experience the difference the ChaosVoid difference.