A new live event: The Agency – Warzone Extraction – EVE Community
The Agency pits you against dangerous Drifter-allied forces, with the objective of accessing a Drifter wreckage field and extracting valuable cargo from the area they control.
community.eveonline.com/news/news-channels/eve-online-news/a-new-live-event-the-agency-warzone-extraction/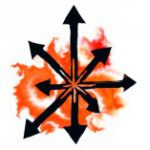 Twitterpated means love. Life is Love. Be good to each other.