MeteoEarth.com – Interactive 3D globe brings weather to life
MeteoEarth is no ordinary weather app – it is far more! MeteoEarth offers global comprehensive weather forecasts as high resolution animation films in an innovative format!Die neue Generation der Wettervorhersage verbindet eine beeindruckende 3D-Darstellung mit leistungsstarker Gaming-Technologie. Erstmals können Sie sich wie im TV-Wetterbericht Animationen zu Wind, Bewölkung, Temperatur etc. anschauen.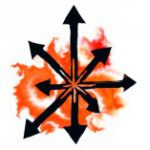 Twitterpated means love. Life is Love. Be good to each other.