2,400 MS-DOS Games from the 90's For Free!
Software Library: MS-DOS Games : Free Software : Download & Streaming : Internet Archive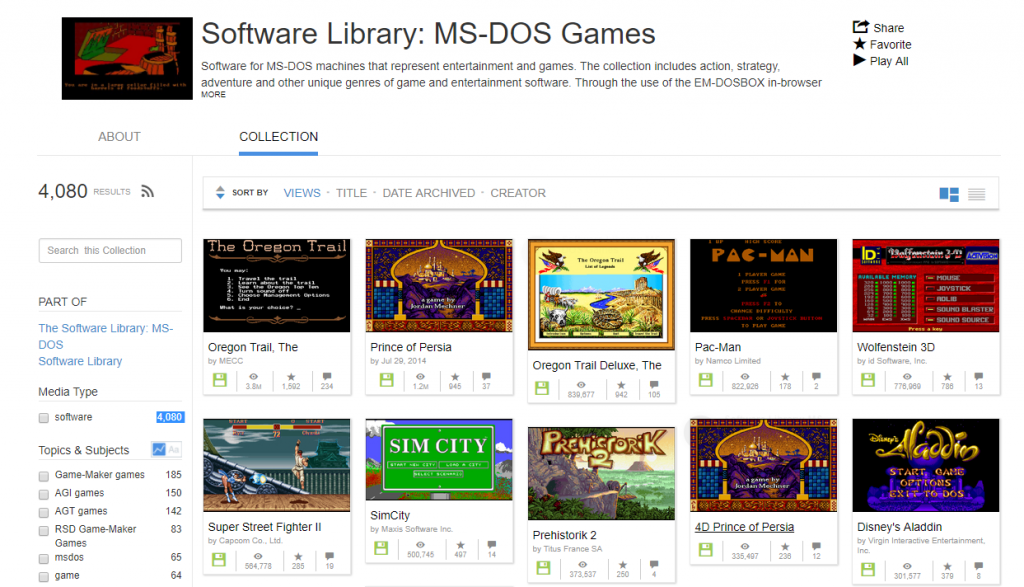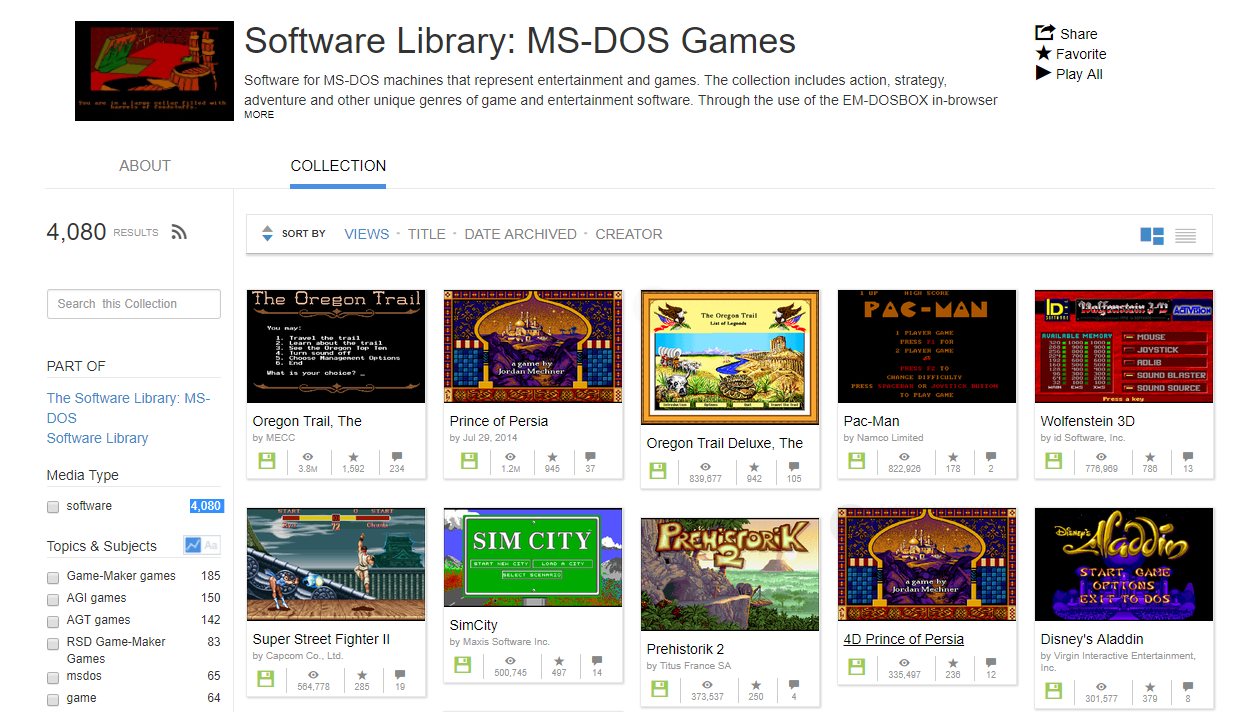 Software for MS-DOS machines that represent entertainment and games. The collection includes action, strategy, adventure and other unique genres of game and entertainment software. Through the use of the EM-DOSBOX in-browser emulator, these programs are bootable and playable. Please be aware this…
Twitterpated means love. Life is Love. Be good to each other.